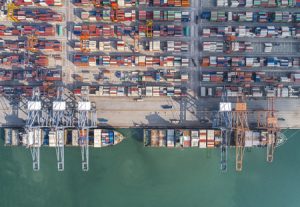 There are several types of insurance that you should consider obtaining if you own a company that specializes in shipping and handling cargo. One of the most common types of insurance is called freight forwarder insurance. A freight forwarder insurance policy will cover a number of things. Here are some of the ways it can protect your precious cargo and your business as a whole.
It covers any goods that are lost or damaged during shipping.
Any time you're shipping goods over long distances, there's a chance they could get lost or damaged in transit. If this were to ever take place, your freight forwarder insurance policy will cover replacing them. It'll also usually cover any fines or duties that you might rack up if you have goods that are ever lost or damaged while they're being shipped.
It provides protection to goods shipped using various modes of transportation.
One of the best parts about a freight forwarder insurance policy is that it can cover things that are shipped in a variety of different ways. Your company can use boats, trucks, trains, planes, and more to ship items, and your policy will still cover all of them.
It safeguards you in the event an employee is ever injured on the job.
A freight forwarder insurance policy doesn't just cover the goods that you ship. It also covers the property that you use to do things like distribution, packaging, cargo tracking, and more. That means that, if your property ever sustains damage, your insurance policy will cover it. It also means that anyone working on your property will be covered by insurance if they're ever injured as they work. This could save you from enduring long legal battles and ridiculously large settlements that could put your company out of business.
If you believe your company could benefit from freight forwarder insurance, TJO Cargo Insurance can set you right up with it. Call us at 904-781-6531 today to hear more about trusting us to be your freight forwarder insurance coverage provider.