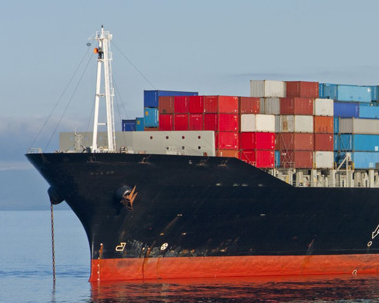 TJO Cargo is a Jacksonville, Florida-based company specializing in cargo insurance and cargo risk mitigation. We offer customers effective insurance options to ensure no matter how large or small the non parcel shipment, their goods are protected. Years of industry experience has given us the knowledge to supply our customers with competitive edge needed in today's ever-changing environment. From Forwarder Cargo insurance to International Cargo insurance, TJO Cargo has you covered.
What are the benefits to working with TJO Cargo? Read below for our different features and options. Interested in cargo insurance theft statistics? See more information here Have additional questions? Check our FAQs 
The ability to quote and move high value and volume shipper's cargo insurance
Simple online cargo insurance certificate issuing and account tools
Free training for you and your team
We understand the logistical demands of freight forwarders and can help execute forwarder policies that are truly effective in such a hectic environment
---
Flexibility, no minimums, and no ongoing commitment
Coverage within hours instead of days for general shipments within policy limits
Insurance limits that can reach into the millions of dollars to give you the resources you need
Most commodities are preapproved
Whether your freight is moving across town or across the world, we ensure your shipment is secure
---
There's no easier way to fill your high volume cargo insurance needs with no long commitments
We have the strength to insure 10 shipments per month to 10,000 per month
We can help with insurance for all modes of transport, other than parcel, for your high volume international and domestic shipping
Our system keeps you long term commitment free with all the benefits of per month reporting with no per shipment certificates needed
TJO Cargo offers our customers a stress-free experience with one monthly bill when shipping a high volume of cargo
---
Help your customer retention by ensuring your shipments get to where they are going undamaged.
Benefit from our relationship with a leading USA manufacturer of freight protection products
Plans available for site visits to access risk and identify solutions
We value nothing more than the protection of our customers' investment
---
Along with international ocean and air cargo insurance, TJO Cargo offers domestic insurance to customers in the U.S. and provides;
LTL trucking cargo insurance for per shipment or high volume
High value truckload shipments when the trucker policy isn't enough
Domestic air cargo insurance to protect your shipments
---
TJO Cargo ensures no matter how much you ship or where you ship, your shipments are protected from uncovered loss
From anywhere in the world to anywhere where in the world, we can ensure to and from all approved non sanctioned countries
We have the resources for general commodities and frozen commodities
Unlike many providers, we understand, and can work from, your international shipping documentation
We specialize in Soybean and Grain Bulk Container Cargo Insurance
Check out all of TJO Cargo's service options above, or contact us today for a free insurance quote and more information!