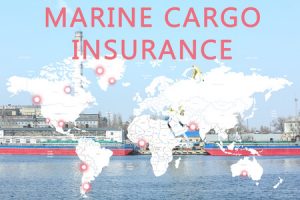 If you own a company that provides shipping services to customers, you need to have carrier liability insurance in place. But you also should consider obtaining cargo insurance since carrier liability insurance isn't going to protect the cargo that you carry from things like accidents, natural disasters, and more.
Cargo insurance will offer protection against the loss, damage, or theft of the goods you're transporting. Before you shop for cargo insurance, though, you should two important types that nearly all shippers should have. Learn more about them below.
Land cargo insurance
Do you transport most of your goods by utilizing trucks or other vehicles on land? If so, land cargo insurance is what you'll need to protect those goods during shipping. More often than not, land cargo insurance is used to cover goods shipped within the U.S. borders. It can cover them in the event that they're ever damaged or stolen while they're in your possession.
Marine cargo insurance
Unlike land cargo insurance, marine cargo insurance is often used by those companies that specialize in domestic and international shipping. It covers goods that are carried either by boat or by airplane. It can protect them from damages, weather issues, and even pirates. There are also different types of policies that fall under the marine cargo insurance umbrella. They include open cover cargo policies, specific cargo policies, and contingency insurance policies.
There are so many benefits that come along with each type of cargo insurance. It'll protect your company from being on the hook for damages that take place as a result of poor packing as well as things like custom rejection and pest infestations. TJO Cargo Insurance can set you up with more information on cargo insurance and explain why it's so essential. Call us at 904-781-6531 today to speak with someone about it.