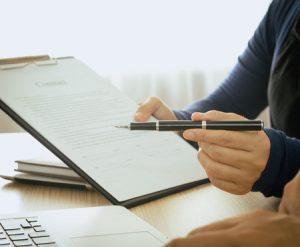 Choosing the right cargo insurance company to set you up with a cargo insurance policy can be a challenge. Certainly, there are plenty of cargo insurance companies that provide you with excellent service and prices. It can make it tough to track down the one that's best for your business. Here are some steps you should take to narrow down your search for a cargo insurance provider.
Look for cargo insurance companies that have extensive experience in the industry.
When you're trying to pick out the right cargo insurance company, one of the first things you should look at is how much experience different companies have. You want to work with a company that has been around for at least 5 to 10 years, and anything over that is an added bonus. Don't trust a company that just started providing cargo insurance to set you up with it.
Read reviews for cargo insurance companies to see what others have to say about them.
The most effective way to get a good read on what cargo insurance companies are all about is by checking out reviews that their customers have left for them in the past. Ideally, you want to find a cargo insurance company that has earned a series of glowing reviews from their customers in recent years.
Are you on the hunt for a cargo insurance company that can provide you with forwarder cargo insurance? Per shipment cargo insurance? High volume shipper cargo insurance? Freight protection? Domestic or international cargo insurance? There are many types of cargo insurance available. The cargo insurance company you choose needs to be able to offer the type of cargo insurance you want.
Before you settle on one cargo insurance company over all the rest, call around and try to obtain quotes so that you can see what different cargo insurance companies will charge you for their services. You don't necessarily want to just pick the lowest quote that you get if you aren't confident in the company that offers it. But you do want to stay within your budget when choosing a company to provide you with cargo insurance.
See why TJO Cargo Insurance has turned into the preferred cargo insurance provider for many businesses throughout the U.S. We offer a variety of cargo insurance services and can help you pick out the right one for your shipping needs. Call us at 904-781-6531 today to get started.