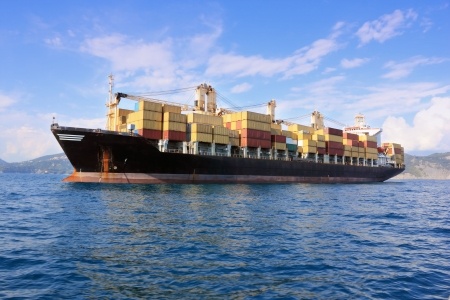 In my line of work, I have the pleasure of working with many freight forwarders. For as many years as I have been privileged to provide cargo insurance and cargo risk consulting to the market, it never ceases to surprise me when I find freight forwarders who don't have their own freight forwarders cargo insurance policy.
Freight forwarders who do not obtain their own forwarders policy are without a doubt leaving their business at a competitive disadvantage. Due to the huge amount of information now available to the transportation buying market, shippers are more aware than ever their ocean, air, LTL ground, and high value truckload shipments should be covered by cargo insurance. Moreover, due to the large amount of 'one off' vendors in the internet, these same shippers also know when they are being charged too much and are not afraid to shop for rates.
Freight forwarders I speak to who don't have forwarders policies give various reasons (the big four) for not having one. The most often voiced reasons are the hassle of obtaining one, the startup cost, long term commitment, and no knowledge about insurance. I will deal with these objections one at a time.
Hassle
Since companies like TJOCARGO want to help forwarders get forwarders policies, we try to make it as easy as possible! In reality there is an application to fill out and we do the rest of the work. The application is shorter and simpler than the few pages you fill out when you are a new patient at a doctor's office. The insurance company merely needs to know things like an applicant's shipping habits, volume, loss history, and specialties to create a policy structure best suiting the applicant's needs. Best of all, the information needed is knowledge a forwarder knows without research. It truly is a no hassle process.
Startup Costs
While it's true some providers do require a premium prepay to start forwarders policies, this charge is not an absolute. Like TJOCARGO, some providers do not require prepay and start up is at no cost. Those who do charge premium up front charges are doing so to protect themselves from spending resources creating policies that may never be used. In our case we don't charge because we get to know our customers and their needs. Our company knowing your needs and business help us to help you. In the event you only require cargo insurance twice a year in small amounts, maybe a policy isn't for you and we'll be happy to provide you certificates on those two occasions. When your volume starts to rise; it's time for a forwarders policy. Many of the forwarder clients I have now started out buying individual certificates.
Long Term Commitment
Nope. I could just stop with the 'nope'. It's simple yet accurate, although this wouldn't be very interesting reading if I did. If you are fine with the 'nope' move in to the next one while I write to no one. Even though freight forwarders have a relationship with an insurance company and a broker, there is no contract life as there is with some other policies. As a transportation professional with a forwarders policy the broker can be given notice it will no longer be needed and there are no cancellations or buyouts of any kind. However, if you happen to pay an upfront prepaid premium fee, you will be out that money.
No Knowledge of Insurance
The reason freight forwarders policies exist is there is no chance insurance companies, brokers, and insurance agents can move fast enough to keep up with the speed of freight. Cargo moves too fast. By the time an insurance company could even look at a request, the cargo would have shipped, been received, been distributed to retail outlets, purchased by a consumer, used, worn out, and discarded. That's why cargo insurance is put in the hands of transportation professionals as they can keep up with the freight. Freight forwarders policies and systems are user friendly and designed to be utilized by transportation professionals. There is no license required and knowing freight is more important than knowing insurance. You also have guys like me over your shoulder to answer, or get answers to, any questions you may have. If your current cargo insurance provider isn't there with answers for you, it's best to find a new one. So you don't know about insurance? That's okay, just know about freight forwarding. I got your back.
Now that we have addressed it's not hard, high cost, or scary to get one we can talk about why you should have a good freight forwarders policy. First and foremost as a freight forwarder you have the responsibility of acting in the best interests of your client. Not being able to provide your clients with the option of cargo insurance is not in their best interest. With no doubt, we all know 'freight happens'. Sure, your client can bounce around on the internet and shop for cargo insurance; they may even end up on my doorstep. Although your client may end up in the hands of a less than ethical vendor providing insurance certificates not informing your client it is limited coverage and charge them for all risks. Conversely if you provide your customer with a cargo insurance certificate you know they are receiving a quality product. Since TJOCARGO does it, I assume all providers do, but you can even possess, and share with your clients, a copy of the total terms and conditions either on paper, pdf, or online. You and your client should always know what you are buying. Wait, you
mean all providers don't have that?
Having your own forwarders policy will also enable you to expand. Many exporters in the USA sell their wares CIF to their overseas customers. In the event an exporter desires cargo insurance and ships 20 containers a month, you can handle it with a seamless process for the exporter. Marketing an exporter who ships 100, 200, 300… containers a month that desires cargo coverage, you can handle that as well. We and other good providers organize streamlined direct reporting for just such situations.
Money is good, right? Yes, cargo insurance can help your bottom line on files as well. It is very reasonable to include a margin on each cargo insurance certificate your produce for your clients. You are providing a quality service at market rates. Cargo insurance simply becomes an additional line item charge on your invoice to your client. One of the assets your will enjoy is you don't have to 'sell' a client. Either they want to protect themselves from risk or they don't. Sure, you and I know they are much better off having it, but you only have to say "would you like the shipment covered by cargo insurance?" and that's it. When they say yes, or maybe, you quote them a price and you're done.
In conclusion, if you are a freight forwarder that doesn't have a forwarders policy, or have one and don't use it, it's sort of similar to selling ice cream cones and sending your customers down the street to buy sprinkles. It will only be a matter of time before the ice cream shop loses the customer to a shop that sells both ice cream and sprinkles.