When you hear or read the phrase "cargo theft", you likely picture a twenties-styled heist, or maybe a sneaky rogue who lifts a few packages in the night. While these things happen, they're less common than obvious full-truckload theft, which is where you should focus your attention.
Few people realize how unfortunate and ubiquitous full-truckload theft is. To be honest, movies aren't too far off when they depict a cheesy security breech scene. It's similar to when Luke Skywalker jumped a Storm Trooper and strut around in his gear. He then blends in with the others, and goes unnoticed.
This is exactly how a thief gets in, except he's not half as cool or honorable as Luke.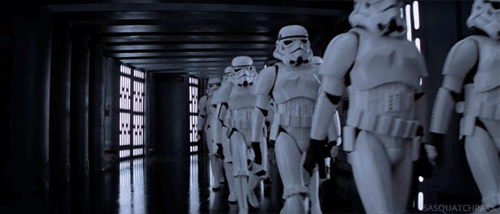 [courtesy of http://yourcheeksarefat.tumblr.com/]
So, now you know who and what you're up against.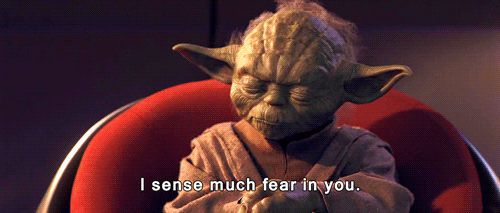 [courtesy of http://starwars-gifs.tumblr.com]
And you need to know how to protect yourself from these freeloaders (pun extremely intended)
If you're buying from a new carrier, and they have no credit check or application process, that could be a red flag. 

Watch out for carriers who ask for payment up front. Oftentimes, they are impersonators or maybe just unprofessional; it's not proper etiquette or protocol to expect payment beforehand.

If a deal sounds way too good to be true, it probably is; always avoid below-market prices and gargantuan promises.

When you contact the carrier personnel, do your homework! Look up information on the person with whom you do business. Do a search on the person, and make sure the phone number matches the business.

Ensure all brand logos, uniforms, vehicles, and id badges correspond adequately.

Ask for proof of insurance, as it could deter them and if it doesn't you have their information in case they are a shady thief. 
Or, you could always hire this guy…
[courtesy of http://forgifs.com]