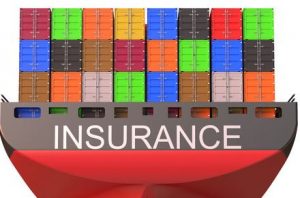 Are you thinking of getting cargo insurance? What are some things to know before paying for cargo insurance?
Damages
Does your current carrier cover damages? It might. It might not. Coverage can vary greatly. You don't want to be fully responsible for the cost, right? Choose all-risk, full value cargo insurance– the smart choice. This way your insurance covers 100% of any damage that occurs and pays directly for the physical loss/damage of your item.
Market Rate
What about the rate? You want to know if you're "getting a good rate," right? Perhaps you have to shop around a bit before picking a cargo insurance provider. See what's available and what the difference prices are… look for affordable rates.
Processing Payouts
How about payouts? Are they processed quickly? Ideally, you want your claim remediated within a month. You want the process to be fast and easy.
Bureaucratic Aspects
Consider the paperwork involved. Who would be responsible for filing the claim? Who would handle the paperwork?
If you are a high-volume shipper, there's a good chance you might experience damages or loss. Therefore, adding cargo insurance is an affordable way to deal with those problems, and get your money back.
How TJO Cargo Can Help
TJO Cargo Insurance offers a variety of cargo insurances, including international cargo insurance for soybean and grain in bulk containers, per shipment cargo insurance, ocean, air and ground transport cargo insurance, forwarder cargo insurance, TMS integrated cargo insurance, domestic cargo insurance and more. Are you a high-volume shipper? Check out this particular page.
Before you pay for cargo insurance with any old company, call TJO Cargo Insurance at 904-781-6531 to talk about your specific needs. You can also email info@tjocompany.com. We're here to help you get affordable coverage.