It will give your firm the edge over firms who do not offer TMS integrated cargo insurance
You will gain additional revenue through your TMS which will further enhance your customer relationships and value
Clients will be less likely to want to switch providers
There is nothing to buy to get set up
The API steps we provide are easy to install and can be tailored as needed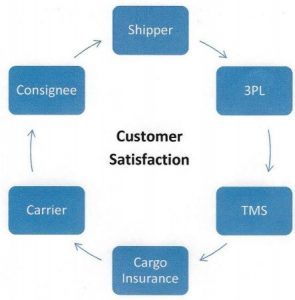 Who can benefit from TMS integrated cargo insurance?
3PL Providers – TMS Companies – Shippers – Freight Forwarders – Ocean Carriers
or anyone that uses a TMS and needs access to quality cargo insurance access from a trusted source.
Want to hear more? Call me at 904-781-6531 or e-mail me at tom@tjocompany.com for more information. Please note this offer is only available to customers within the USA at this time.